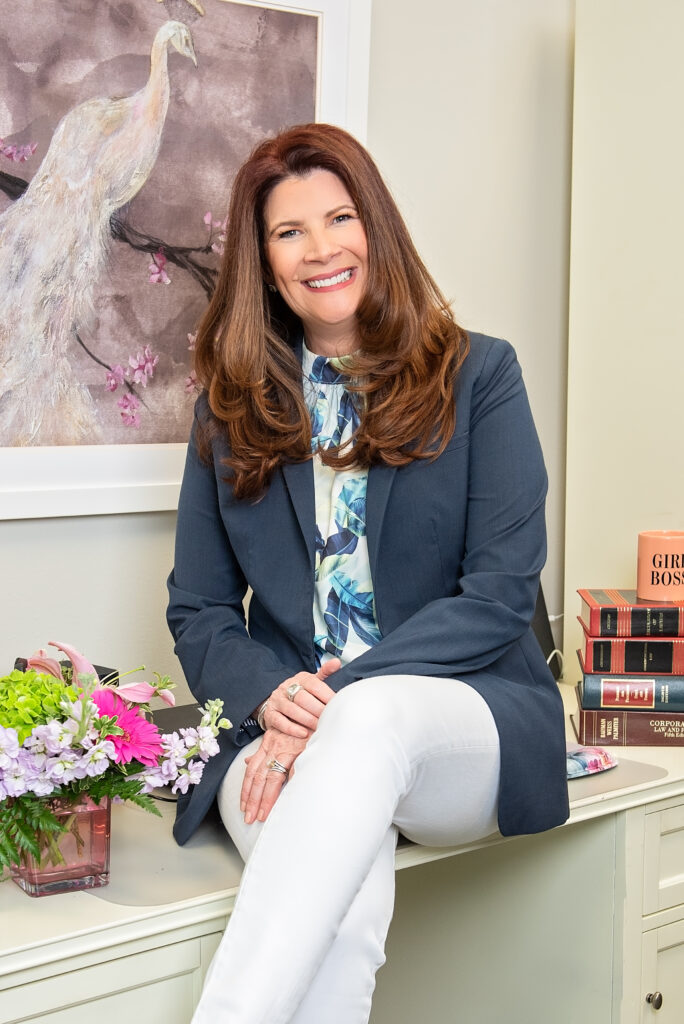 Maisie A. Barringer
I am a native Texan, raised in League City, Texas. My daughter is a third-generation Clear Creek ISD graduate so our roots here are strong. I married early in life, divorced and raised our daughter as a single mom. Professionally, I chose law school, beginning my first day of classes the same day my daughter started kindergarten. We really were on an adventure together! I attended South Texas College of Law, graduating in 2005, after winning the Intramural Mock Trial Tournament. I fell in love with the practice of law, trying cases, and the idea of helping people.
After graduation, I opened my own law firm, the Law Office of Maisie A. Barringer, where my focus was CPS, ad litem and amicus attorney cases, helping children and parents through the arduous, painful process of foster care. I also handled private cases involving divorce, custody, modifications but most of my time was spent on the CPS docket.
In 2013, my team and I joined Jenkins & Kamin, LLP where the cases were larger, more complex and highly contentious. Although not that different from the CPS docket, the legal issues and factual scenarios presented allowed me to hone my litigation and practice management skills in ways unavailable to me as a solo practitioner.
2022, I began to miss the autonomy and simplification of case management. I wanted to help clients but in a smaller firm without the complication of large-scale practice management. In summary, less is more. My team and I have re-opened my office, the Law Office of Maisie A. Barringer, to allow us the freedom to assist clients in a hands-on, user-friendly and efficient manner that helps keep litigation costs down for our clients and provides the best level of attention and care possible.
I have obtained all the accomplishments available to family lawyers in Texas to ensure I am offering the most up-to-date and sound legal advice possible.
These accomplishments include:
Membership in the State Bar of Texas, Family Law Section;
Board certification in Family Law;
Inclusion in the highly esteemed American Academy of Matrimonial Lawyers; and
Membership in the Texas Academy of Family Law Specialists.
In addition to these accomplishments, I also serve on the Texas Office of Chief Disciplinary Counsel as a judge in grievance hearings against other lawyers. I hold the practice of law in very high regard and expect others to do the same. The Texas Lawyers Creed is always provided to my clients when I am hired so they know what to expect from my office (or any other lawyer) in the State of Texas.
Additionally, I am involved in reviewing bills proffered by State Legislators through the Texas Family Law Foundation Bill Review Committee, wherein we assist legislators in understanding the ramifications of certain proposed legislation and its effects on families.